Top Rated
Affordable local SEO services to Make Your Business Popular
TSH offers tailored local SEO services that fit your business and give the best ROIs. Our services make your business popular locally by targeting a local audience that increases your conversion rate, leaving competitors behind.
Exclusives of Our local SEO Search Optimization Practices

At TSH, we take local SEO marketing seriously and offer the best practices that serve results. Our well-managed local SEO strategies are tried and tested to boost the popularity of your local business; these Include:

Google My Business (GMB) Optimization

Extensive Local Keyword Research

On-Page Optimization

Localized Content Strategy & Creation

Mobile Optimization

Schema Markup

Social Media, Engagement, Reviews, and Ratings

Geotagging Images
Local Search Engine Optimization (SEO) Services Promises Results

The Soft Hub is a popular local SEO company offering localized optimization services for local businesses. We know the knack of local optimization for any business, using the right strategies and tools. We craft the best strategies that work for your business on a localized level.
Our professional local SEO experts are a reason for us to be among the top-rated local SEO Marketing agencies and serve you best. The experience and proven strategies deliver results for every business willing to grasp local audiences.
The Soft Hub
Best local SEO Services for small businesses, Helping them to Grow

Proficient local SEO Company that Never Compromise On Results
TSH is a professional local SEO agency prioritizing proficiency, leading to quality results. We understand the limitations of local companies when it comes to business and reaching the right audience. It's the reason our strategies are highly efficient to deliver the best returns against the efforts.
To ensure everything fits well with the businesses, our experts audit every strategy and double-check its impact. It's the reason when working with us, and you can observe visible results in your customer reach, growth in market reputation, and profit.
Grow Locally with Google GMB local SEO SEO-certified professionals.

At TSH LLC, we have professional local Search Engine Optimization (SEO) Certified experts. They know the knack for using Google-approved strategies for GMB optimization. Using the right procedures and working on essential factors, we let you enjoy the benefits of local SEO at its best.
We are bringing you top-notch services with affordability and in your local zone. Our GMB specialists with research and extensive experience make your Google My Business profile highly optimized and efficient.
WHAT YOU GET
Do You Wonder What Our Local SEO Services Include?

When we claim to be among the top local SEO agencies, you may wonder what special we do here. Well, our local SEO campaign results from systematic and calculated plans.
Our experts pay attention to details and follow the procedures closely to deliver quality results. Here is what we have in the box for you!

GMB Optimization
Optimize online directories and citations
Keyword research
Website content
Customized Local SEO Strategies
Local SEO Link Building Strategies
Guest Blogging
Google My Business Optimization is one of the essential factors among the local SEO. Our GMB experts pay attention to its details in bringing your business profile to life on Google. The optimization does its wonders by letting people know about your business at the first instance of their search. Our GMB optimization is backed by
GMB profile generation

GMB listing

Reviews and ratings

Business image monitoring
Our experts at TSH particularly optimize your business and website with the local directories and citations online. When people are not searching for businesses like you on search engines, they use directories. We sync your business to these directories that are already having good traffic.
Prominent presentation of your business

Reaching more audience

Professional profiling on directories

Higher conversions and traffic
Our local SEO service is backed by extensive and real-time keyword research. We believe in providing you with worthy and yielding keywords. Following the latest algorithms, we extract performing keywords for your business and niche. It helps you to grow better and beat the competition:

Well performing keywords

Niche and business relevant

Great search volume

Adequate competition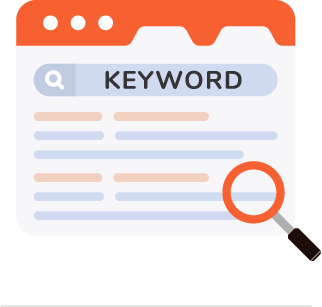 Content rules out your competition when TSH manages your local SEO. We are content gurus having exceptional content planning and writing experts for local markets. Focusing on your target area and customer approach, we create high-quality, unique, and selling content.
Highly optimized and unique content

Addressing the user intent

Add value to the websites

Linkable and authority
The TSH local optimization team offers highly customized strategies to build a locally optimized portfolio. Our experts study the nature of your business, target audience, and all other intervening factors before designing the strategy. They create plans that work for your business exclusively, knowing your competitors and target results.

Evaluate target audiences

Competitors study and audits

Build strategies in compliance with business needs

Market trends and evaluations
We build your website locally strong with the help of localized link building. Connecting your website with other locally popular websites preferred by similar audiences yields the best results. Our experts are best at doing this.
local link research

Connect with high-domain authority sites

Build appropriate and relevant links

Audit link quality and linking health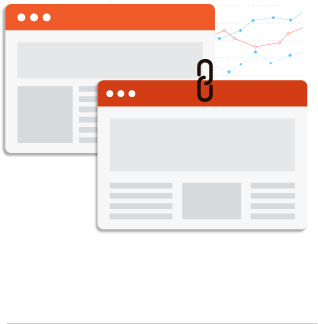 Blogging is essential for information sharing, connecting websites, and engaging readers. We invest our resources in guest blogging for your website to increase your visibility on numerous platforms. It yields more links, references, and a longer-lived portfolio.
Quality guest blogs

Unique and quality blog content

Appropriate and niche-based blogging

High-quality linking
CREATING SUCCESS
Why are Local Organic SEO Management Services Important?


Connecting to Local Audience

Local SEO management service helps you to connect with the local audience. It gives you better conversions, a boom in sales, and an increase in profit. You can have a relatable audience directly benefiting from your services or products.

Bring Localized Customers

Local customers tend to buy faster and more. Local SEO is the right way to approach the right audience when your services or products are for locals. You can experience a boost in your customers and sales with positive reviews.

Uplift Brand Image & Interaction

Local SEO management helps to create and promote your brand image with locals. It helps you in getting referrals, reviews, and feedback from customers. Moreover, people can naturally reach out to your business to interact.
Driving digital revenue for our 1000+ satisfied customers
Average Traffic Increase for Clients

Before partnering with The Soft Hub, our business website had difficulty appearing on the first page. But in just a month, things took a surprising turn. The TSH team did it for our business and brought us to the first page among the top five results. We were happy with their transformation. Surprisingly, it was not for a little time, but still there, and we are growing better every day.

I had my reservations about SEO at first. Though it doesn't require a professional, I thought to do it myself. Well, it all changed when I interacted with The Soft Hub for the first time. They got my trust in the very first meeting. The person I was talking to knew what he was talking about, and their free audit report was just an eye-opener. Thanks to them, I am enjoying the best rankings with less stress. Kudos to the whole team!

Working with The Soft Hub has been a game-changer for our business. Not only did they optimize our website for search engines, but they also educated us along the way. Thankfully, we understood their strategies due to their supportive team. We are happy to find a partner that's both skilled and transparent. Highly recommended!

Hitting the heights of top results was my wish. Investing in SEO was a big step; I knew it was not a one-time thing. But the price wasn't much for something I was dreaming of. I needed results, and TSH gave me those. I am glad that I chose The Soft Hub for my SEO campaign. Their in-depth analysis, innovative tactics, and dedicated team have given me a competitive edge in my industry. I am ranking well and happy about it.

My Experience with TSH has been amazing. They have the best team for SEO services that serve with diligence and dedication. After four months of hard work, I observed a visible uplift in my website's traffic. The ROIs were satisfactory, and till today, I am getting better every day.
CREATING SUCCESS
Our Professional Local SEO Services Process Sets TSH Apart!

Optimize for Google My Business.
Local SEO starts with optimizing your business profile with Google My Business. One solid platform that lets your business access millions of searches every day. Based on your targeted local area, the profiling helps your business to appear as one of the best performing and serving local businesses. It connects you with the converting and ideal customers every time.
Perform a Local SEO Audit.

After setting up the GMB profile for business, we must evaluate your business's current local SEO health. Here are our local SEO auditors. They look into all the factors of SEO that work for localization and audit their efficiency. Determining what's good and what is not is essential so things will improve.
Mobile Responsiveness
Since most consumers do local searches through mobile devices, our experts at TSH focus on the mobile responsiveness of your site. They add all the essential factors to your website, making it interactive, easy to navigate, and responsive to cross-devices. It increases the chances of conversions and connecting to the audience in the minimum possible time.
Speed Optimizations

Speed is a key factor in local SEO. Your audience wants quick results; none wants to hold on or wait for long. Our experts work on the speed optimization of the platform to bring you effective outcomes. They reduce the overall page loading time and give a quick call to action for visitors so they can interact with you in real time.

Add the Lang Tags in the locations base website.

The next step is to set up the Lang tags in the location-based websites. These are technically the language tags to specify a content language for a location or region. Local audiences prefer to access the websites in their local language. However, translation of content is necessary for international audiences too. So, we use the right tags that work in both conditions.
Targeted Locations Keyword Research

Our Keyword experts for local SEO look out for localized keywords that are effective and result-oriented. We compile the competitive keywords using the tested tools for keyword research and running manual searches. Using them as a base for your content planning, we assure you effective outcomes for local optimization.

Improve your internal linking structure.

Link building is equally important for local SEO, and we take care of it. Our linking experts link your website internally to help crawlers look into all pages efficiently. It helps not only the crawlers but the visitors to navigate through the websites. By improving the internal linking structure, we ensure all pages on your website get equal attention, weightage, and response from crawlers.
Optimize URL with location keyword

In optimizing your website locally, we add local keywords to your URL. Adding them to the website URL or a local landing page's URL helps a lot in leaving an impact on the overall rankings. We focus on URLs with keywords having better rankings and more potential to be indexed.
Optimized Meta Data with locations keyword

Our Local SEO process never fails to meet the standards of best practices. We keenly observe the metadata requirement and add it to the web page. Our forte is creating the right metadata and using it smartly for local optimization. The SEO experts understand the importance of metadata, so they never compromise on its optimization, creation, and placement.
Optimized content with location keyword

Local SEO campaigns are impossible without content. At TSH, we take content creation seriously and plan it well. Specifically for local SEO, localized content is the priority, which helps us create real value for the search engine and the readers simultaneously. Our content is well-researched, niche-based, and meets the requirements of readers.
One local SEO agency - 4 Exclusive SEO Solutions
The Soft Hub proudly offers professional local services with exclusive solutions. These services are dedicated to multiple locations all across the USA.
Knowing the need for ultimate local SEO strategies for my different businesses in different local zones, we are bringing them to one place. These services are helping businesses to connect with certified experts in every location to experience exclusivity.

SEO Services New York
SEO solutions cover New York City's local landscape and target your business's ultimate audience
Research and planning for content development
Calculated investment for measurable returns
SEO Services Florida

Providing local SOe services relevant to the Florida business zone and helping local businesses to grow in the relevant marketplace.
Dedicated teams to lead the process
SEO Services Washington


Well-crafted local SEO services for businesses in Washington, focusing on local audience interest and market conditions.
In-depth local market research
Niche basel coal optimization strategies
Content optimization, audits, and reporting
What is Local SEO, and How does it differ from Traditional SEO?
Local SEO is a branch of search engine optimization that focuses on optimizing a business or website for local searches. When businesses focus on the local audience and want to promote in a specific region, local SEO comes into action.
Traditional SEO normally focuses on international or non-area-specific strategies. It works on generic keywords and boundaries. However, local SEO limits geographical boundaries and involves geofences or location optimization.
Why is Local SEO important for My Business?

If your business targets local customers and provides these services or products, you need local SEO. It's a gateway that lets your target audience connect with your business and find it easily.
Normally, people prefer to look for the nearest shops, businesses, or service providers to get immediate services and the best quality products. In this manner, local search engine optimization benefits your business by optimizing for top results against search queries. You can observe visible growth in your business with the right optimization strategies.
How does Google My Business Play a Role in Local SEO?

Google My Business is crucial for local SEO and recognizing business opportunities. It's a platform designed for businesses to show local search results associated with maps. When people search for localized services or businesses on Google Maps, the profiles on GMB provide them with results.
Optimizing your business with Google My Business helps you to reflect in local search results faster. Your business will be recognized as legitimate because it's listed with Google, and people can trust it.
How do Reviews Impact my Local SEO Rankings?

Reviews work as references or referrals for any business in Local SEO rankings. These are more like the validation by end customers who interact with your business and are satisfied. Google or any other search engine values these valid reviews and ranks your business accordingly.
Moreover, these reviews are visible to other searchers and people looking for similar businesses. They rely on these reviews and decide to take services based on what people have experienced earlier. Eventually, good reviews bring you better local SEO rankings and more customers in general.
How Does Mobile Optimization Relate to Local SEO?

Mobile optimization is about making your website or business easy to access by users on mobile devices. It improves your online visibility in local searches, as most people do via mobile devices.
Using the right schema markups, a responsive design, and creating mobile-friendly content or web design pay off best in the long run. Optimizing your Google My Business with mobile and making it fast for the users to call or text you with one touch makes it simplified and more appropriate. Overall, this factor is essential in making your Local SEO work. 
How Long Does it Take to see Results from Local SEO Efforts?

The results of your SEO efforts and practices are not definite or time-bound. It is all about your strategies and struggles. The sooner you start, the better results you will have over time. We cannot confirm a specific time limit for the local SEO efforts as it will be a false commitment.
However, at TSH, we can assure you a consistent improvement. Throughout 4 to 6 months, you will observe a visible improvement in your local search result rankings. Gradually, you will feel a boost in sales and conversions, site traffic, and business inquiries, as well.
How do Local Backlinks impact my Local SEO?

Backlinks work the same way in both traditional and local SEO strategies. These are equally important and improve the validity of your website. The local backlinks add more authority to your site by offering a localized framework and better support.
When these links come from relevant and localized websites, your business or website is designed for a similar audience. Search engines take it as a lead and rank your website accordingly. For local SEO, it's essential to work on localized backlinks to get better results.
Do I need to Optimize for Voice Search in my Local SEO Strategy?
Well, being the experts in local SEO, we recommend you consider voice search as a potential factor for local SEO. As things are advancing, people are looking for accommodating searches online. And using voice searches is one of the potential options.
Using the voice search optimization tactic, you can stay ahead in surpassing your competitors. It helps you get more audience for voice searches redirected to your page in less time. It's wise to grasp the opportunity of minimal competition for better outcomes.
Is Content Still Important in Local SEO?

Content for SEO is just like oxygen. Without content, there is no life of SO, whether traditional SEO, international SEO, or local SEO. At TSH, we take content games seriously and invest extensive resources in content planning.
Providing high-quality and intent-based content for the local SEO campaign is essential. It creates value for the project and satisfies the audience's information needs. Resulting in potentially better rankings by the search engine.
How Do "Near Me" Searches Impact Local Businesses?

"Near me" searches are the base of local searches and strongly impact local businesses. Whenever a user searches for a business near me, the search engine looks for the proximate results in the algorithm.
Any business that is locally optimized with geofence does have potential chances to reflect in results. Local businesses looking for a localized audience or customers should invest in ranking for the "near me" searches. It brings them the right and convertible customers.