Top Rated # 1
Affordable SEO Services for Immersive SEO Growth

The Soft Hub LLC offers the best SEO Services, ensuring extensive growth of your website in SERP. Our SEO experts are dedicated to making visible differences in your site rankings.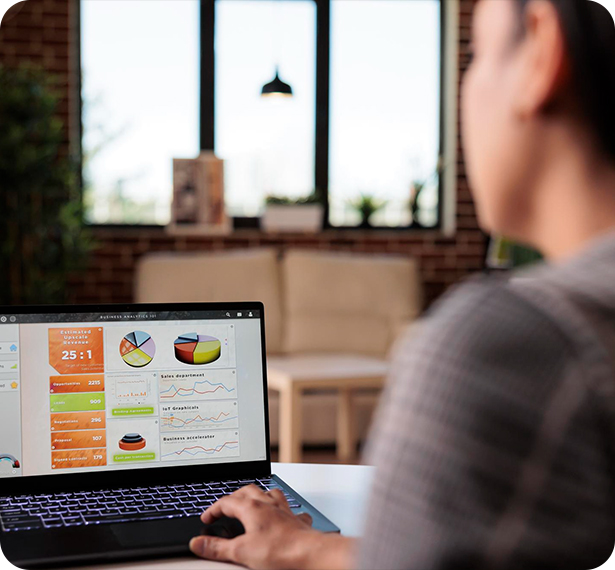 Data-Driven SEO Search Optimization Brings Better ROIs

At TSH, we follow the ultimate optimization practices and offer results you can observe in real time. Our team is particular about bringing you valuable ROIs and assuring you that we apply managed SEO strategies. These include:
In-depth competitor audit

Extensive Keyword Research

Content optimization

Technical Optimization

Landing page optimization

Link building

Website performance audits
Result Oriented Search Engine Optimization (SEO) Services

TSH LLC is one of the leading SEO companies in the USA promising visible results through organic SEO implementations. 
Following the best SEO practices, we ensure to uplift your website's ranking on search results. Our dedication to quality services makes us one of the most popular SEO marketing agencies in the United States.
We make you observe visible differences in your Search Engine Results Page (SERPs) ranking. Our strategies are up-to-date and compatible with search engine algorithms, giving you quality results
The Soft Hub llc
How Our Google SEO Services Can Help Grow Your Business?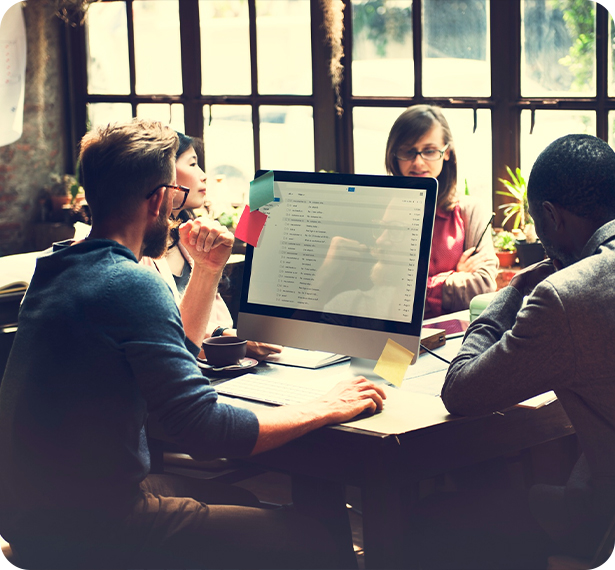 A Promising SEO Company that Closely Follows Google SEO Algorithms

TSH LLC  follows google guidelines for optimization closely. Our experts observe and decode Google's Algorithms to form custom SEO strategies that help your website index fast and rank better. 
Experts at TSH LLC keep a close eye on all the latest updates by Google. They combine these updates and user data to craft the best SEO optimization strategies.
Partner with Google SEO Certified Professional

Are you looking for a Professional Search Engine Optimization (SEO) Certified  professional to handle your site's optimization? Here TSH LLC connects you with the Google-certified SEO specialists who devise Custom SEO Strategies for your business. These strategies promise to give you real-time results. We take SEO optimization seriously and slowly follow the optimization parameters of Google.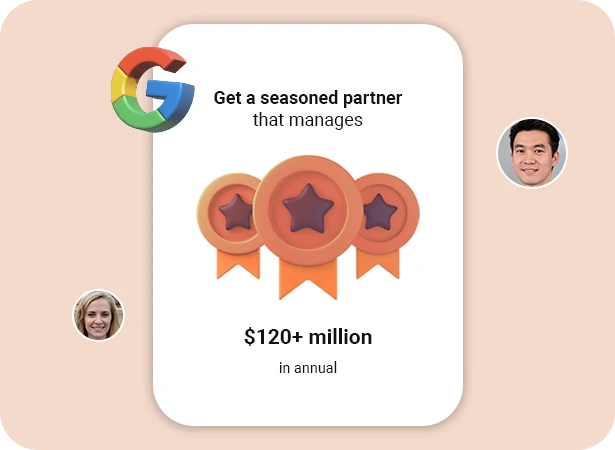 WHAT YOU GET
What should Our SEO services include?

At TSH, our services include exclusive SEO strategies that work for your business faster. Unlike other SEO agencies, we do not follow random patterns but research-based strategies that help yield the right results.
When you are after an organic SEO campaign, TSH stands first in line. Followed by research-based strategies and tactics, we assure you will observe a better return on investment.
Custom strategy
SEO audit
Off Page SEO Optimizations
On Page Optimization
On Going Optimiztaion:
Monthly SEO Reporting
Roi Tracking
At TSH, we understand your unique business goals and craft custom strategies to lead your business SEO in the right direction. Our experts analyze your niche, competition, and target audience to develop an ROI SEO strategy that drives rankings, more calls, and conversions.

Our Custom Strategy includes the following:
Dedicated keyword research
Niche-oriented content strategy
Customized website mapping
Personalized local optimization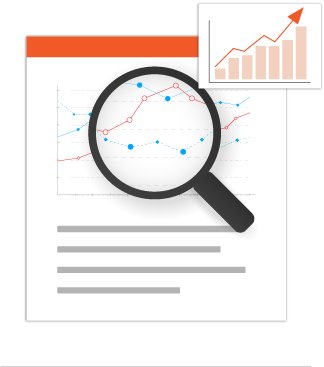 TSH offers you a dedicated and transparent SEO audit to reflect your website's current position and propose changes for improvement.  We use top-notch SEO audit tools to evaluate your existing SEO strategy that maintains accuracy.. Plus, our SEO specialists analyze these results to plan for better results. .

What is included in an SEO audit?
Content Audit
Website Technical Audit
Speed Testing
Indexing Audit
External links evaluation
Our services package at TSH includes off-page optimization. It helps your website to link with other websites. Being one of the important SEO optimization factors, it helps your website rank in the top results. Our SEO backlinks experts consider the quality of links when working on campaigns to yield better results.Off-page SEO services include:
Promoting website content
Creating Shareable Content
Optimize Google My Business Profile
Monitoring your company's social reputation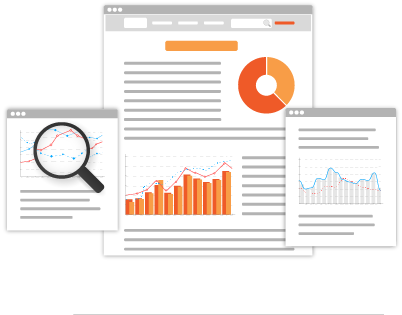 On-page optimization is the key element of your website for search engines like Google, Baidu, Bing, and more. It's a source that lets search engines identify your website and index it. We pay attention to the on-page SEO closely and follow the best practices.
On-page SEO services include:

Updating MetaData Following Google's Standards
Optimizing the Website Structure
Creating Site map
SEO Image Optimization
Optimizing your website with Relevant Keywords
TSH Digital Marketing Agency offers you ongoing SEO optimization services to keep upgrading your SEO strategies over time. We take the ongoing optimization process seriously and redesign the SEO structure whenever a new update or requirement occurs. It helps to compete well with your rivals for the best spot on search results.
Our ongoing optimization services include
Regular website audits

Monitoring algorithm updates

Reviewing website performance

Modifying optimization strategies
The best SEO agency, TSH, offers regular monthly SEO reporting, providing insights about the SEO ranking of your website. These reports reflect the results of the SEO strategy, showing its efficiency and some room for improvement. We keep researching optimization hacks and derive better strategies for your website.
Our monthly SEO report includes the following:

SEO stats like Organic traffic, keyword ranking, etc.
backlinks report
Past comparison report
Competitor review report
Track SEO ROI using the statistics and data coming from your website. It helps to evaluate the potential of strategies and their effective approach. Our ROI tracking solutions help B2B businesses to invest confidently in SEO services.
ROI Tracking Plans Include:

Number of leads generated from SEO
Number of sales closed from SEO
Total sale value from SEO-generated
leads Average sale value from SEO-generated
CREATING SUCCESS
What Sets Our SEO Organic Management Services Apart?


Dedicated Optimization Plans

TSH provides dedicated optimization plans based on your business niche, needs, and audience. We never apply one solution that fits all approaches. For every client, we follow dedicated planning procedures.

Search Engine Competitive Strategies 
Our strategies are competitive with the latest algorithms. At TSH, we are different because we keep our plans up-to-date with the latest updates by Google and other search engines.

Comprehensive Research & Audits

Keeping a blind eye on SEO strategies is not our line of business. Being one of the promising SEO agencies, we closely examine the research and audit side of our campaigns. It assures better ROIs and competitive results.
Driving digital revenue for our 1000+ satisfied customers
Average Traffic Increase for Clients

Before partnering with The Soft Hub, our business website had difficulty appearing on the first page. But in just a month, things took a surprising turn. The TSH team did it for our business and brought us to the first page among the top five results. We were happy with their transformation. Surprisingly, it was not for a little time, but still there, and we are growing better every day.

I had my reservations about SEO at first. Though it doesn't require a professional, I thought to do it myself. Well, it all changed when I interacted with The Soft Hub for the first time. They got my trust in the very first meeting. The person I was talking to knew what he was talking about, and their free audit report was just an eye-opener. Thanks to them, I am enjoying the best rankings with less stress. Kudos to the whole team!

Working with The Soft Hub has been a game-changer for our business. Not only did they optimize our website for search engines, but they also educated us along the way. Thankfully, we understood their strategies due to their supportive team. We are happy to find a partner that's both skilled and transparent. Highly recommended!

Hitting the heights of top results was my wish. Investing in SEO was a big step; I knew it was not a one-time thing. But the price wasn't much for something I was dreaming of. I needed results, and TSH gave me those. I am glad that I chose The Soft Hub for my SEO campaign. Their in-depth analysis, innovative tactics, and dedicated team have given me a competitive edge in my industry. I am ranking well and happy about it.

My Experience with TSH has been amazing. They have the best team for SEO services that serve with diligence and dedication. After four months of hard work, I observed a visible uplift in my website's traffic. The ROIs were satisfactory, and till today, I am getting better every day.
CREATING SUCCESS
Redefining SEO Procedures - Our Professional SEO Services Process,

Keyword Resarch
The SEO process at TSH starts with keyword research. It's the base of SEO, and we invest extensive time searching for competitive, result-oriented, and business-related keywords.
Our experts pay attention to every detail, from business niche to competitors, target audience, product type, and keyword rankings. We use a mix of automated tools and manual keyword extraction. Our keyword listings are extensive but fruitful and result-giving.
Competitive Research

To uplift your business, we never underestimate your competitors. These are our case studies to evaluate what they have been doing better than you. Our SEO professionals process competitive research to evaluate everything from the highs to the lows of your competitors. They pay attention to their strong and weak points.
Everything your competitors are doing, whether right or wrong, will eventually benefit us in the long run. We take it seriously and extract everything that pays off well.
Technical SEO
The next big thing comes in the process of technical SEO. We evaluate the technical aspects of your website, starting from its site map to tags, then crawl ability, speed, and much more. There are hundreds of factors in technical SEO that we follow and implement on websites.
Our experts plan out all these factors to ensure they will implement them strategically on your website. It's essential to uplift your website technically to let the crawlers crawl and index.
Website Audit
We never miss out on the website audit for all the clients who have a website already. It's a procedure to evaluate a website's good, bad, and all other aspects. The audit helps us to know the SEO health of a website.
Our SEO auditors inspect the whole website from its on-page to off-page and even technical SEO factors. They ensure they do not miss a single factor and prepare a report. It eventually helps us to form a plan of action.

Site Architecture
The next step is to work on a sitemap or architecture. How your website is designed or presented matters a lot in SEO. It must be clean and simple so the crawlers can easily understand your presentation.
A complicated website architecture will confuse not only the reader but crawlers, too. Our Optimization experts look into the architecture of your website and suggest appropriate changes that will reflect better results.
On-Page Optimization
Once the site structure is formed, it's time to work on the on-page optimization. The on-page strategy has to be strong and effective among all other strategies. It's the core that helps to make a website stand out.
Our experts look into the on-page factors essential for optimization and formulate the strategy. They work on all elements, from the content to page design, interlinking, and more.

Content Strategy

Content never fails to impress search engines and bring you the best results. The variation, uniqueness, and quality of content make your website stand out.
At TSH, we take care of content strategy and drive it strategically. We do not leave even a single point unattended regarding content strategy. Everything fits perfectly into its block and gives high-quality, unique, and fulfilling content.
Local SEO

Optimizing a website for local audiences brings more results. Search engines work on localized patterns. It does work for international reach, but for locals, it's effective.
Following your business or website's target area, we work on local SEO factors involving Google My Business profiles. It helps to make your website or business stand out using authentic procedures that reflect your web page in localized searches.
Link-Building

Linking the website pages with each other and external sites is a delicate and strategic procedure. We pay attention to this part of our SEO process. The link-building teams at TSH study and evaluate the links from multiple websites and strategically place them in line with your website.
Compatibility of links is essential, and our professionals exceptionally work on this aspect. They never put eggs in the wrong basket but make it more precise and accurate than you imagine.
Reporting and Maintenance

Lastly, our process does not end but has a turning point at the reporting and maintaining all our strategies. Our teams regularly inspect all of their strategies and plans. They study every aspect carefully.
After studying it, they report the plans and their results. Plus, they determine the maintenance of plans and fix the low-performing elements. The team keeps improving the strategies to yield better results and never settles for minimal outcomes for any campaign.
Which SEO Services are Right for You?

Every business is different and requires different SEO solutions. Are you confused about which SEO services fit your business? There is no need to worry about it; at TSH, we help you select the right service  that fits your business requirements.
We are not offering you generic but dedicated services followed by exceptional SEO strategies.  
Local SEO
Fulfill the needs of local businesses or websites targeting local audiences and building their reputation:
Localized Search Optimization
Google My Business Profiling
Local content optimization
E-commerce SEO
Suitable for eCommerce businesses willing to boost their sales, interact with more customers, and have customer retention.
Technical SEO
It is ideal for businesses seeking to scale their marketing success. It works on technical factors.
What is SEO, and Why is it important for my Business?
SEO is a framework to optimize your websites with the search engine using the best optimization practices and strategies. Search Engine Optimization aims to list the website among the top search results for the relevant queries to boost its traffic and increase conversion rate.
Optimization is integral for your business because it helps increase your customers, website traffic, popularity, and sales conversion. Little did you know that all your competitors are getting most of their sales locally and internationally from online traffic. SEO can connect you with relevant customers online and let your business go global.
What's the Difference between Organic and Paid Search Results?

To appear at the top of search results, you have two options: the organic result and the paid result. Using the best SEO practices and strategies that pay off well, you can make your website appear organically in search results. It's effective but takes time.
However, you can have a little uplift to your website traffic and search results through paid advertisement. You can use the advertisement on Google or any other search engine to reflect your website's link in search results. These results are marked as sponsored. 
What's the Significance of Backlinks in SEO?
Backlinks act as references in SEO. With the help of these backlinks, a website gets referred to crawlers and gains higher rankings in domain authority. Eventually, the algorithm marks the website as beneficial for the readers and lands them on the relevant web page.
At TSH, we take the backlinking game seriously. Using do-follow or no-follow links, we create the best website backlinks to get more traffic, crawling and domain authority. Our SEO experts connect relevant and promising links to yield maximum results.
What SEO Strategies do you Implement: White Hat, Black Hat, or Gray Hat?
TSH is an organic SEO company. We do not believe in working on black or gray-hat SEO practices. All our SEO strategies are white hat, following the best optimization standards. We strongly believe using organic and white hat tactics is the best way to access the right results.
These strategies help us comply with Google and other search engine algorithms. The practices are always in a safe zone, and any change in the algorithm does not impact our practices. Moreover, we never risk your website by using even a gray hat SEO practice to give you a quick benefit but putting the efforts under the radar.
How do you Handle Google Algorithm Updates and changes?

Our SEO experts are always up to date with Google algorithm updates and changes. We closely observe every update and dissect and discuss it to transform our strategies accordingly.
At TSH, we conducted regular huddles that helped everyone understand the latest updates. We transform our strategies according to the latest improvements and test them on our demo projects. It's essential for us to test-run everything before passing it on to the clients.
Do you Guarantee a #1 Ranking on Google?

There is no way we can guarantee a #1 ranking on Google. Though, we can work to improve the overall rankings over time and reach #1. Plus, we can strive to sustain your rankings following organic SEO strategies and tactics.
Remember, even the best website cannot stand still on the top results for all keywords or the same keywords at times. They keep shifting from top to second, third, and back to top. So, you cannot expect to be on top always in search results.
How do you Determine the keywords for my Business?

We take keyword research seriously, and to begin with the right dimension for research, we get started with the business niche. At first, we will create an understanding of your business and analyze your competitors and your target audience.
Afterward, we use our tested tools to identify your business's relevant and yielding keywords. These are handpicked and manually transcribed at times to ensure that you will get the best results.
How do you Measure the Success of your SEO Efforts?
The basic factor that reflects our SEO success is your site's search results and traffic growth. However, we do settle at the surface factors. To look into things better, we follow the metrics like an increase in organic traffic growth. Conversion rates, keyword rankings, and more.
We use several authentic and verified tools to evaluate the progress. You will get regular updates and reports that help you understand the growth. It reflects our SEO efforts are working in this direction.