ROI-Oriented Shopify SEO Services Make Every Click Count

At TSH LLC, our Shopify SEO services make every click hit your site's URL and search for your listed products count. Our experts optimize your e-commerce store for better reach, sales, and unmatchable growth.
Proven Shopify SEO Search Optimization Strategies
We have developed the ultimate  Shopify SEO strategies over the years. These are the core of our services and bring out measurable results. These include
Extensive Keyword Research

Product Optimization

Link Building

Brand Image Management

Technical SEO

E-commerce content optimization

Image optimization

Technical SEO

Local SEO
Expert Shopify SEO Services to Uplift Your Website

The Soft Hub LLC is a prominent and promising agency that serves you with the best Shopify optimization services. We have a dedicated team that works to build an effective and result-oriented SEO strategy to maximize the reach of your e-commerce store.
Our team has increased the standards of Shopify SEO For E-Commerce with their expertise. They aim to rank your Shopify website well and get more conversions to beat competitors.
The Soft Hub llc
Get the best Shopify SEO for E-Commerce Business.
Shopify SEO Company With an Expert Approach
TSH LLC Shopify Seo agency serves the Shopify websites with an expert approach. We are dedicated to providing businesses an edge over their competitors by giving them organized and professional services. Over the years, we have achieved the position of a Professional Shopify SEO Agency by evaluating result-oriented Shopify Store SEO Strategies.
These strategies are worth investing your time and resources in, eventually giving you the best Shopify SEO result that pays off your investment.
Our Shopify SEO Certified Teams at Your Service

At TSH LLC, we have a team of Shopify SEO specialists with the expertise to help your business grow. Our Professional Shopify Search Engine Optimization (SEO) Certified experts ensure to follow all the SEO technicals for Shopify.
Our specific approach to Shopify SEO differentiates us from other Shopify SEO Agencies. We connect you with the right professionals who are experts and understand your store needs. They take less time to give you bigger and better results in record time.
What is our Shopify SEO Service Included?
Our optimization services for Shopify sites are designed carefully to work as an all-rounder. Our Shopify SEO campaigns include everything essential to bring out measurable results.
the Soft Hub
Are Our Shopify SEO Services Included?
TSH ranks among the best Shopify SEO agencies. We are known for our ultimate Shopify SEO campaign that includes everything to make your Shopify store well-optimized.
Custom strategy
SEO Audit
Product Analysis
Technical SEO optimization
Off-Page SEO Optimizations
Ongoing Optimization
Monthly SEO Reporting
Roi Tracking
At TSH LLC, we believe every business is different, so we create customized strategies for every business. These strategies are based on business type, niche, store, target audience, expected results, and more.
Address your target audience

Focus on your products or business type

Cover dedicated keywords

Provides expected results
Focus on extracting the loopholes in your store and your competitors' best practices or weaknesses. We take advantage of the audit results to develop strategies that serve well for the ultimate outcomes.
Dedicated audits for competitors

An in-depth audit of the existing store

Mark the lost points

Make changes that make a difference
Not all products can perform the same due to the difference in demand and supply. Our experts focus on every product type and analyze it before promoting. We only work on the products that are high in demand and fast selling due to their unique selling proportions (USPs)
Add user experience for products

Evaluate product types and uses

Focus on unique selling points

Make every product count individually
Our technical SEO experts look into all the essential factors of technical SEO. They never take even a single thing for granted. We assure you that your web page performs well and has all the essential tags that make it appear on the top results.
Speed optimization

Meta titles and tags

Technical audits and fixes

Analytics and reports
Creating off-page connections for the website is essential; our experts never take it easy. They are particular about these optimization factors to bring you the best outcomes. We follow all essential techniques that work for the off-page results:
Competitive keyword research

Backlinking from external sources

Off-page content creation

Link placement and audits
Spotify SOE is not a one-time job; we take it as a regular practice. There is a mechanism at TSH for ongoing optimization that grows with your website growth and changes with the SEO algorithms or updates by search engines.

Regular analysis and reports

Edits and audits for improvements

Follow SEO updates and implement them

Suggest and make essential changes for improvement
The Soft Hub LLC, Spotify SEO services, include dedicated reports for all SEO factors and aspects. We pay attention to the importance of gatekeeping and overviewing the performance. It helps us bring out the best results for you and gives you ultimate outcomes.
Linking reports

Content reports

Technical SOE reports

Keyword or page performance reports
We always let your investment succeed in Shopify SEO. We aim to bring you quantitative results in the form of a return on investment. Focusing on the pattern, we keep track of your returns to connect you with the right outcomes.
Recording sales

Keeping traffic stats

Page ranking evaluation

Store rankings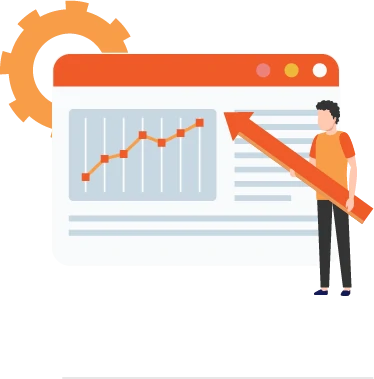 The Soft Hub llc
Why is Shopify SEO Product Management Worth It?


Well-Optimized Product Pages

Every product page gets exceptional treatment and has its own space online. Our experts optimize each product page dedicatedly so it will reflect in relevant searches and contribute to the overall sales.

Grow Your Sales

Every click becomes a sale, and you are not just selling better or earning profit but growing with more customers. It is what our Shopify optimization services do for you: to make your sales louder than thunder.

Make your Business Global

Our Shopify SEO manager helps your online business to reach a global audience. Fitting your store into standards of perfection, we let it be good enough to represent your brand to global customers.
Driving digital revenue for our 1000+ satisfied customers
Average Traffic Increase for Clients

Before partnering with The Soft Hub, our business website had difficulty appearing on the first page. But in just a month, things took a surprising turn. The TSH team did it for our business and brought us to the first page among the top five results. We were happy with their transformation. Surprisingly, it was not for a little time, but still there, and we are growing better every day.

I had my reservations about SEO at first. Though it doesn't require a professional, I thought to do it myself. Well, it all changed when I interacted with The Soft Hub for the first time. They got my trust in the very first meeting. The person I was talking to knew what he was talking about, and their free audit report was just an eye-opener. Thanks to them, I am enjoying the best rankings with less stress. Kudos to the whole team!

Working with The Soft Hub has been a game-changer for our business. Not only did they optimize our website for search engines, but they also educated us along the way. Thankfully, we understood their strategies due to their supportive team. We are happy to find a partner that's both skilled and transparent. Highly recommended!

Hitting the heights of top results was my wish. Investing in SEO was a big step; I knew it was not a one-time thing. But the price wasn't much for something I was dreaming of. I needed results, and TSH gave me those. I am glad that I chose The Soft Hub for my SEO campaign. Their in-depth analysis, innovative tactics, and dedicated team have given me a competitive edge in my industry. I am ranking well and happy about it.

My Experience with TSH has been amazing. They have the best team for SEO services that serve with diligence and dedication. After four months of hard work, I observed a visible uplift in my website's traffic. The ROIs were satisfactory, and till today, I am getting better every day.
The Soft Hub llc
What's Included in Our Professional Local SEO Services Process?

Keyword Research

Good SEO at TSH starts with keyword research. It's one of the core practices that we take seriously in our space. Our SEO experts start with detailed keyword research for your business. These keywords are highly yielding, rankable, and related to business.
They make sure to come up with the appropriate keywords related to your business niche and targeted audience. It helps to rank these keywords better and get the appropriate response. We make sure to add product and business-related keywords in the category for better results.
Competitive Research

The next step is evaluating the market competition and considering what competitors do online. It's important to evaluate the competition's strong and weak points.
Our experts assure us that we look into all these factors carefully. They mark down the factors that help our competitors grow. Moreover, they look forward to your business's competitive edge to market it well. Eventually, you will get the best outcomes and a growing business.
website Audit

Since our Shopify SEO works largely on your website and has it as a grassroots for the whole plan, we pay attention to it. Our expert website auditors have a detailed audit of your website, looking into its technical and nontechnical aspects.
We evaluate everything from the coding to the formation, site maps, content, performance, and other variables. All these factors help us evaluate what is suitable for your business. It can help us improve your site and give you the best results.
Site Architecture

Once we analyze all the actors, it's time to work on the website, and the first thing we focus on is the site structure. How your site has been made at the back and front end matters greatly.
The back end is all about how search engines will see it, and the front end is the customer's view. We ensure it looks appealing, organized, and attractive for both ends. No one, either the search engine or the viewers, likes the messy presentation of facts.

Technical SEO

Our Technical SEO experts look into the technical aspects of your SEO game. It's about fixing all the technical points related to indexing, crawling, speed, presentation, and more.
They take care of everything to ensure longer visit spans and better engagement with visitors online. Eventually, it gives you the best outcomes. At TSH LLC, we take technical factors seriously to ensure you will avoid issues with these prominent and important parts of SEO.
On-Page Optimization

For an e-commerce site, on-page optimization is a key element. To boost your sales, you look forward to more website visitors. You will only improve sales if they land on your page. So, we work closely on the on-page optimization factors to land more site traffic.
We take care of everything from internal link building to grasping the crawlers to look into your on-page content, product types, categories, and more. It gives you the best and most promising results.

E-Commerce Content Strategy

Content is the key element that lets the search engine know about your website and guide customers. At TSH, we have content experts who can generate Shopify and e-commerce-related content. They write for your products and business to reflect the product's quality and need for customers. The visitors can have an impression of the product and willingly make purchases. The content strategy is sales-driving and intriguing for customers to engage with your website. 
Link-Building Growth Plan

Does a Shopify website not need backlinks or internal links? If yes, then you are wrong. Every website online does require backlinks, and these are essential as well. It's the reason our link-building experts are there in action.
They create growing and worthy backlinks for the website. Moreover, we strategically work on the internal linking of the website. It is to improve the footfall and navigation of visitors or crawlers on your website.
Reporting and Maintenance

Ultimately, our process is mainly about reports, analytics, and maintenance. We always pay attention to a website after implementing our proven strategies. Even if we are getting good results, we work on the analytics. These analytics help us to improve and improvise.
Our analytical experts look into each factor and assure us to evaluate what has been good or bad with the strategy. Following this factor, they devise maintenance plans and change their strategies.
ROI Tracking

Along with all the processes, we take an extra step forward to track your ROIs. We understand that you are concerned about your investment and profit. So, we track your website's Return on investment effectively to help you understand the benefits of our SEO strategies. Our SEO experts are monitoring numerous factors to evaluate the ROIs. These include your traffic stats, click to sales conversations, web page ranking, keyword ranking and more. All these in combination provide an ultimate insight to your ecommerce store's progress. 
One Shopify SEO agency - Multiple Services
TSH LLC offers unlimited Shopify SEO Services that are good enough to meet all your needs simultaneously. We are committed to providing quality Shopify SEO Solutions worth giving you the best results in time.
Knowing your business needs, we offer professional E-commerce services that meet your requirements. We are among the best  Shopify SEO Companies that care for you and extract promising Shopify Store SEO Strategies to uplift returns.
Local SEO
Grasping more local audiences and customers for your e-commerce store and making it popular among locals to expand sales
Local directories optimization
Business profile management
SEO Services
Optimizing your Shopify stores with search engines and bringing in the best rankings all at once. Showing up in top results is possible.
Content plans and creation
Analytics and statistical profiling
E-Commerce SEO Services

uplift your e-commerce store on Shopify with the best SEO services and make every click convert into a sale.
Cross-platform optimization
FAQs about Shopify Search management
What are Shopify SEO services?

Shopify SEO services are specialized services designed to optimize Shopify stores for search engines. The service aims to improve the e-commerce store's visibility and ranking in search results. It drives organic traffic to the store with the potential of conversions to increase sales.
The Shopify SEO experts work on multiple factors to construct and implement a workable and ROI-based Shopify SEO strategy. They focus on keyword research, on-page optimization, technical SEO, and content strategy tailored for Shopify's platform.
Why do I need SEO services specifically for Shopify?

You can apply genetic SEO practices to any website, including Shopify or other e-commerce stores. However, these practices are ineffective for Shopify due to its functionalities and features.
Knowing the exceptional, working with the SEO services tailored for Shopify is essential. These services consider the platform's nuances and intricacies, ensuring a more effective and targeted optimization. Eventually, it helps harness the platform's full potential to make it work on search engines.
How can Shopify SEO services improve my store's visibility?

Shopify's SEO service optimizes your store's structure, content, and technical aspects. The experts align all of them with search engine's best practices suiting Shopify websites.
The experts look for keywords to target and enhance product descriptions to make them more relevant. They work on optimizing images and addressing any technical SEO issues with the store. Eventually, your store becomes more accessible and attractive to search engines. It results in higher rankings and increased visibility.
Does Shopify SEO only focus on products?

No, Shopify SEO doesn't only focus on products but all of your store and other elements. The purpose of store optimization is to work for the whole store collectively. The reason is to end up with the best results by appearing in search results.
There is no doubt that product optimization is crucial as you are selling stuff. However,  Shopify SEO encompasses other areas, such as optimizing collection pages, blog content, and meta descriptions. Including all this, the practice also includes the site's structure and technical aspects.
Are Shopify SEO techniques different from other e-commerce platforms?

Universally, the SEO strategies are pretty much the same for all the websites, including e-commerce and other platforms. However, for Shopify, things are a little different. The platform is designed differently and has a slightly different interface.
Shopify SEO techniques' features, structures, and essentials are slightly different from other e-commerce platforms. These techniques and strategies focus on the Shopify algorithms and their challenges. Focusing on all these factors, the professionals style up the strategies to bring results.
How long does it take to see results with Shopify SEO services?

Giving a final answer about the results reflecting for a Shopify SEO is crucial. However, you can observe a little improvement in the rankings or traffic right after implementing a bit of technical. Little improvements in technical structure and fixes are a source to bring out quick gains.
However, working on content optimization and link-building is essential for longer results. Overall, you can have noticeable results within 3-6 months. Still, for better and persistent results, it's essential to work on your optimization consistently.
Can I maintain my Shopify SEO after the initial setup?

It is possible but can be difficult. After initial setup, you can work on the basic SEO practices like product, image, and content optimization. However, every upcoming algorithm change or update can be challenging.
You may have to take expert help in making massive or technical improvements. The professionals can help you meet the latest SEO requirements with every update by looking into the technical points.
Why can't I just use Shopify's built-in SEO tools?

Using Shopify's basic SEO built-in tools can be helpful for you in setting up a basic SEO profile. There is no issue in making it work. However, it will just do the base work. You will not get advanced results with these tools.
It would be best to advance with cutting-edge tools to make things work technically and in advance. These tools require you to invest in properly designed Shopify SEO strategies. Connecting with a reputed service provider like TSH can help you better.