One Stop
Technical SEO Agency Uplift Your Rankings

The Soft Hub is a certified technical SEO services provider offering high-end and verified Optimization services. Our professionals know the knack of imprinting the technical side of your website and connecting you to the right audience.
Experience Driven advanced technical SEO Services

The Soft Hub offers Technical SEO Audit Services backed by experience and expertise. We have a team of professionals who have provided satisfactory service to our clients for years. Their advanced Technical SEO Expertise includes:
Site Architecture & Structure

Page Load Speed

Indexing & Crawling

Schema Markup & Meta Data

SSL Certificate

Internal Linking

HSTS (HTTP Strict Transport Security)

404 & Redirects

Monitoring & Audits

Hreflang Tags
What are technical SEO services? Let's Find Out!

SEO involves hundreds of factors that help to rank a website, and our professional Technical SEO services cover most of them. In these services, we focus on all aspects of optimization that help your site get noticed by algorithms and get the best search engine ranks.
Unlike other Technical SEO Companies, we do not work on surface practices like adding tags and working on limited factors. Our technical SEO Expert team works on all extensive and detailed optimization factors, from technical SEO Audits to strategy building and implementation that uplift your website technically.
The Soft Hub llc
One Technical Seo Agency Can Bring Wonders To Your Overall Seo Results
Premium technical SEO audit service Strengthening SEO Efforts

At The Soft Hub LLC, our services for technical SEO are backed by extensive audit procedures. To decode the issues coming from the technical side of the website, our auditors extensively review all technical factors. They make sure to dig deep into matters and mark issues to resolve.
The outcomes of audits support the overall SEO efforts and enable them to produce the results you expect. In symmetry, everything syncs together really well and boosts the site rankings.
Hire Advanced Technical SEO Certified Professionals.

You deserve the best, and TSH LLC connects you with Professional Technical Search Engine Optimization (SEO) Certified experts. These Specialists are well aware of their job requirements and your expectations. Combining their advanced technical SEO skills, they yield measurable results for you
The Soft Hub llc
What Does a Technical SEO Audit Include?

Do you wonder what makes us better than other Technical SEO agencies? That is the extensive list of technical factors we include in our service package.

Site Audit
Website Architecture
Mobile-friendliness
XML Sitemaps
Robots.txt
Schema Markup
URL Structure
Canonicalization
Core Web Vitals & User Experience
Analytics & Reporting
Regular Monitoring & Updates
Periodical full-site audits that help to identify potential technical issues with the site. We use the best tools for in-depth analysis of all technical factors and prepare detailed reports that reflect findings.

Extensive and regular audits
Audit all technical factors
Edit and craft new plans
Improve technical performance
Work extensively in building an impressive and technically fit website architecture. Our professionals know the basics and advances of a perfect site map, so they add all the factors that matter.

Create the best site maps
Easy site navigation
Structured URLs
Mobile Responsiveness
TSH LLC works on the mobile-friendliness of your site. We ensure the website is mobile-friendly to cater to mobile device users and improve rankings on mobile searches.
Responsive design
Compatible with multiple devices
Cross-platform enabled
Bug-free and smooth processes
Our professionals create and submit an XML sitemap to help search engines crawl and index your website more efficiently. These allow crawlers to skim through relevant pages easily.


Well structured sitemaps
Designed for crawlers
Regular updates and bug fixes
Improve overall SEO results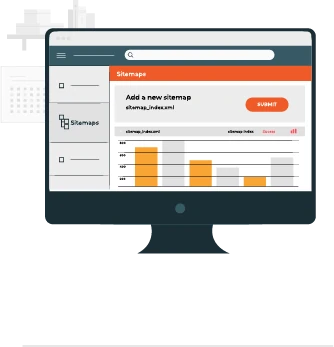 Robots.txt file guides search engines on which pages to crawl or what pages to avoid. Our professionals use these files smartly to index targeted pages and slide the rest under the carpet.


Dedicated file creation
Testes txt files
Strategic implementation
Analysis and amendments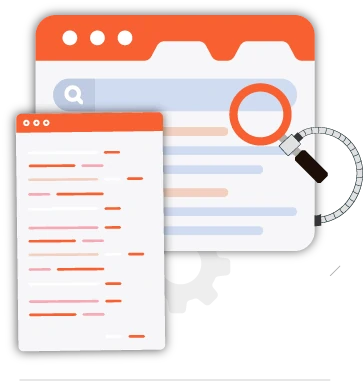 Our schema markup actions provide additional information about the website to search engines. These are perfect for improving the presentation of sites and pages in search results.


Carefully structured data
Designed in the search language
Appropriate use of Semantic vocabulary
Content categorization for search engine
Our Technical SEO experts implement clean, descriptive, relevant, and concise URLs for better user experience and site ranking. These highly optimized URLs ensure the page's visibility to the crawlers and make them easy to recall for visitors.
Keywords included
Customized URLs
Relevant and highly optimized
Easy to crawl and index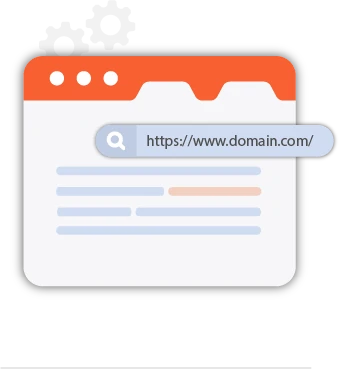 The technical SEO experts at TSH LLC are well aware of the canonicalization procedure. They use canonical tags to indicate the preferred version of a page and avoid duplicate content issues.
Preferred canonical tags
Appropriate Placement
Avoid duplication
Regular reviews and audits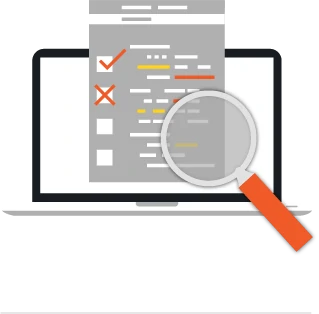 We extensively work on the web pages' core vitals and user experience factors to ensure they will have longer visit timings. Our experts make the pages interactive, fast, and responsive.

Page visualization
Page interactivity
Smooth navigation
Loading speed and performance
Regular analysis and consecutive reporting ensure that strategies are working fine and all the factors are at their best places. We assure you that you will have the right outcomes for the practices.

Core web Vital analytics
Page performance reports
URL Analysis
Tags evaluations
Technical SEO at TSH LLC is not a one-time job. It is regular, and we keep following up for updates. The SEO experts keep monitoring the performance and induce all new updates.
Enable core updates
Monitor page performance
Review URL performance
Check tags and their efficiency
The Soft Hub llc
Technical SEO Management is All You Need to Make a Difference

Better performing pages

You can achieve the best-performing pages that are quick to crawl, confirm to index, and reflect in the top results. Moreover, these are just right for the crawlers and users simultaneously.

Smart Page Indexing

The technical factors we induce in the technical SEO ensure better indexing of the pages with search engines. We uplift the quality of your web pages to meet the high standards of SEO.

Long-Term and Sustained Results
Technical SEO management services enable your website to perform well and sustain its position for a long time. We assure you that you can achieve measurable results that pay off your efforts. 
Driving digital revenue for our 1000+ satisfied customers
Average Traffic Increase for Clients

Before partnering with The Soft Hub, our business website had difficulty appearing on the first page. But in just a month, things took a surprising turn. The TSH team did it for our business and brought us to the first page among the top five results. We were happy with their transformation. Surprisingly, it was not for a little time, but still there, and we are growing better every day.

I had my reservations about SEO at first. Though it doesn't require a professional, I thought to do it myself. Well, it all changed when I interacted with The Soft Hub for the first time. They got my trust in the very first meeting. The person I was talking to knew what he was talking about, and their free audit report was just an eye-opener. Thanks to them, I am enjoying the best rankings with less stress. Kudos to the whole team!

Working with The Soft Hub has been a game-changer for our business. Not only did they optimize our website for search engines, but they also educated us along the way. Thankfully, we understood their strategies due to their supportive team. We are happy to find a partner that's both skilled and transparent. Highly recommended!

Hitting the heights of top results was my wish. Investing in SEO was a big step; I knew it was not a one-time thing. But the price wasn't much for something I was dreaming of. I needed results, and TSH gave me those. I am glad that I chose The Soft Hub for my SEO campaign. Their in-depth analysis, innovative tactics, and dedicated team have given me a competitive edge in my industry. I am ranking well and happy about it.

My Experience with TSH has been amazing. They have the best team for SEO services that serve with diligence and dedication. After four months of hard work, I observed a visible uplift in my website's traffic. The ROIs were satisfactory, and till today, I am getting better every day.
CREATING SUCCESS
Our Professional link building Search engine optimization Services company Process Includes Everything Important.
Initial Site Audit

An audit is a must before getting started with technical SEO. Our experts make sure to look into all these factors that are essential to make things work for your website. They use the perfect tools to evaluate every factor and prepare a report.
The report pointed out where we need to work and prepare an effective strategy for the future. The audit is pretty extensive and reflects the overall technical health of the website.
Competitive Analysis

After a website's initial analysis, there is a need for competitive analysis. Are the competitors doing good or better on what grounds, and what points can we adopt from them? It helps to make things work out according to a specific niche and market.
Our experts ensure to look into more than one competitor that helps to extract the best information. With the detailed information, they can start working on the improvements.
Website Architecture

Here comes the real thing of forming the site's structure and architecture. The technical SEO experts started working on the site formation and presentation. They make sure it is accessible and impressive not only for the users but for crawlers as well.
They look into the factors of architecture that help to build a responsive, fast-loading, and structured website.
Mobile Optimization

Many users accessing websites are using mobile devices instead of computers. So, we optimize your website for all these mobile devices. It makes the site responsive for different screen orientations and display formats.
The experts test the orientation and screen presentation for different screens. They choose appropriate transitions, fonts, and structures to fit the site on the right screen

XML Sitemaps

The sitemaps are a map for the crawlers to locate different pages and content on the site. We create these maps carefully to help crawlers to look into your sites efficiently.
It's an extensive process, and our experts pay attention to it. They ensure no pages overlap and every address is placed in the right position so the crawlers can reach the right page in the minimum possible time.
Robots.txt

The robots are efficient but not good enough to evaluate the information independently. If they do it, things can get messy. So, our experts guide them to crawl the right pages using robots.txt files. These files are a source code for the crawlers to follow.
The technical experts at TSH LLC use these files smartly and place them carefully in the codes. One wrong move and it can disrupt the game. We assure you that it is aligned with the other SEO factors properly.

Schema Markup

Crawlers cannot read the content you have posted on your on-page. The scheme markups are the translators for them. During our technical SEO procedures, we place these schemas carefully.
With the help of careful placement, it ensures that crawlers will reach out to the right content and understand it well. It eventually helps them to place your content in the right place on the SERPs.
URL Optimization
Adding the appropriate and competitive URLs to your pages is essential and helpful. Our technical SEO procedure involves the creation and optimization of these URLs. The goal is to use the appropriate keywords in URLs and make them easy to read.
We assure you that these URLs are relevant and do not overlap with other URLs on the website. Keeping them unique but similar to the website takes time; however, it brings out the best results overall.
Pagination
The random presentation and sequence of website pages make it look messy and hard to crawl for the crawlers. Mostly, it's the reason your site never gets the traffic. In our technical SEO process, we follow the rules of Pagination.
The experts line the pages into numbers and sequences, which makes them easy to approach and read. The crawlers can smartly process through the pages and give you appropriate results.
Ongoing Monitoring

The application of all the strategies is not the end of the process. It was the base work that our team performed for the technical SEO. Later on, our real job is to monitor and keep all these factors in line.
Minor bugs or any changes in algorithms can disrupt these factors. So, our extensive monitoring procedure is part of this service and keeps everything in line for your website.
Core Web Vitals

Our team is responsible for taking care of the core web vitals of your website. They work on everything from page responsiveness, navigation, loading speed, and more. All these things define the health and favorability of the web page for the user.
The search engine values these vitals so users can get the right information quickly. Similarly, we assure you your site will be faster, smarter, and right in time.
Algorithm Updates

Search engines like Google, Bing and more regularly update their algorithm. These updates change how crawlers index your website or rank the information on a web page. Any major update can disrupt many things on your technical side of the website.
So, we monitor these updates and manage your website accordingly to help you through the process. The quick action on these updates lets us save the efforts on SEO.
Regular Audits

Auditing is something that makes our technical SEO better and more sustainable. We have regal audits of the page performance and all core technical factors. These audit reports help us improve, fix bugs, and produce results.
We use numerous tried and tested tools for audit to provide the best results. Our experts do not rely on one or two tools but cross-verify the results with multiple tools to assure perfection.
Client Reporting

Keeping our clients aware of everything is our focus. It's why you will receive regular reports containing everything from positive to negative progress about SEO. We never hide anything from our clients.
If any strategy didn't work earlier and we made changes afterward, you can find it in the report. It's all about presenting the facts and giving you the best insights.
Technical SEO Service and Much More at Your Service
The Soft Hub is home to the ultimate SEO strategies and solutions. We are among the dedicated Technical SEO companies that offer you complete solutions.
Local SEO
Localized approach to SEO that brings in more local traffic to the site and makes businesses grow well in the wake of making more profit.
Google My Business optimization
Reviews and profile management
E-commerce SEO
Making your eCommerce store perform better and hit all-time highs with more sales and giving you the right traffic.
Social platform engagements
Shopify SEO Services
Uplifting your Shopify websites on search engine results gives them authority and perfect optimization treatments.
Store and page optimization
High-quality content creation
The Soft Hub llc
FAqs About Technical SEO Services
How Can a Technical SEO Agency Benefit My Business?

Technical SEO Agency is home to all the dedicated and effective technical SEO services that help you get the right results with appropriate services. At TSH, we have professionals who understand all the technical aspects.
We take care of everything from page performance to URL management. The tags and meta that work at the back end to redirect search engine crawlers for indexing are derived by professionals to help you with the right outcomes.
What Tools Are Commonly Used in a Technical SEO Audit?

We have a whole toolkit to perform a Technical SEO Audit, including tools from Google Search Console to Google Analytics, Google Trends, Google Rich Results Testing Tool, Google Mobile-Friendly Test, Screaming Frog, Semrush, and much more.
Some are free, and some are paid; we have extracted these tools after numerous trials and tests to ensure the best and well-performing results. We assure you that you will get the right returns on investment.
Are Technical SEO Services Suitable for Small Businesses?

Absolutely yes. Technical SEO works best for small businesses looking forward to proceeding toward the higher ranks. Since they have new websites, they must present the best and most easily crawlable sites to the crawlers.
Remember, if you have a user and crawler-friendly website, you can get better indexing and ranking. It's why startups and small businesses have a great opportunity to outperform their competition using these services.
How Often Should I Conduct a Technical SEO Audit?

Having a Technical SEO Audit every month or within 15 days is ideal. The technical aspects of your site require regular updates and improvements; if you ignore them frequently, you may end up with poor results. It's essential to make things work and be specific about them.
Our professionals at TSH suggest you keep track of your sites' technical factors. Technical SEO Audit helps you to keep this track over the month. You can eventually analyze these audit reports for better strategy planning to improve the practices.
What Are the Core Services Included in Technical SEO Services?

The core services of Technical SEO include several factors. These include Site Architecture and structure, Page Load Speed, Indexing and crawling, Schema Markup and metadata, SSL Certificate, HSTS (HTTP Strict Transport Security), Hreflang Tags, Internal Linking, 404 and redirects, Monitoring and audits, and more.
All of these factors are essential to be covered. At TSH, we are keen to follow these patterns. In addition to these factors, we follow all the latest updates by search engines to ensure the technicals are compatible with the processes.
How Long Does it Take to See Results from Technical SEO Services?

Technical SEO services can do the magic if these are done right. Each factor is connected, and using them all in line helps you to get the best outcomes. Eventually, you can observe good results over a month.
However, to observe progressive results, you must work on other SEO factors like on-page, off-page, and marketing. In combination, you can observe a huge difference in the making over a minimum of 6 months.
How Does a Technical SEO Audit Differ from an On-Page SEO Audit?

It's very much different from the on-page optimization in general. Technical optimization is more about the technical and backend side of the optimization. You prepare a track for the crawlers through codes and tags. It leads them to understand the language of your page and identify what content you have there.
However, on-page optimization is all about providing the best content, presentation, and page structure for the readers. It's something that presents your site to the crawlers and readers.
Can I Perform a Technical SEO Audit Myself?

Well, if you have the technical expertise, the knowledge of technical SEO can lead you to a personal venture for the technical SEO audit. Using the right tools and understanding the factors are essential to perform the audit yourself.
In other conditions, it's impossible to perform it yourself if you are unaware of SEO basics and know nothing about the technical points. You may end up with a mess and unable to extract the right information from the audit reports. Tax professionals should help with this.
How Do Technical SEO Services Integrate with Other Types of SEO?

Technical SEO services help and support other types of services at large. These are more like a backend job for the other websites, supporting them in paying off their hard work.
With the help of these technical services, your other SEO types can be successful. You must understand that on-page is nothing without off-page, and to make these work, you need technical SEO that will boost their results.
How Does a Technical SEO Audit Affect My Website's User Experience?
On a massive level, with technical SEO, you add and glorify the meaning of user experience to your website. The user can access just the right information in the minimum possible time. It reduces the page loading time, increasing the traffic and user interaction time.
Moreover, the technical SEO places the information in the right places on the web page so the readers and crawlers can access it. You can overall have an improved user experience with your website.